Educational Resources
Digital Wallets
Digital wallets are a way to pay from financial accounts via computer, smartphone, or a smart device. They ultimately eliminate much of the need to carry around an actual wallet.
When you add your personal information into a digital wallet, the data is then converted into a unique code via encryption that can only be accessed by authorized entities. In this way, they are more secure than physical cards!
Digital wallets go a step further by also adding in tokenization – this takes that sensitive encrypted data and replaces it with a non-sensitive digital equivalent known as a token. These unique tokens are randomly generated every time a user makes a payment and only the merchant's payment gateway can match this token to accept payment.
You can store multiple types of cards in the digital wallet. This serves as a great way to still make payments at retailers if you forget your actual wallet.
A note to consider!
Not every retailer or person you want to send money to accepts payments from digital wallets or may not have the technology in place yet to do so. While this technology is definitely on the rise, it is something to be aware of.
If the device your digital wallet is stored on runs out of battery, or you lose access to it for whatever reason, that means also losing access to the digital wallet.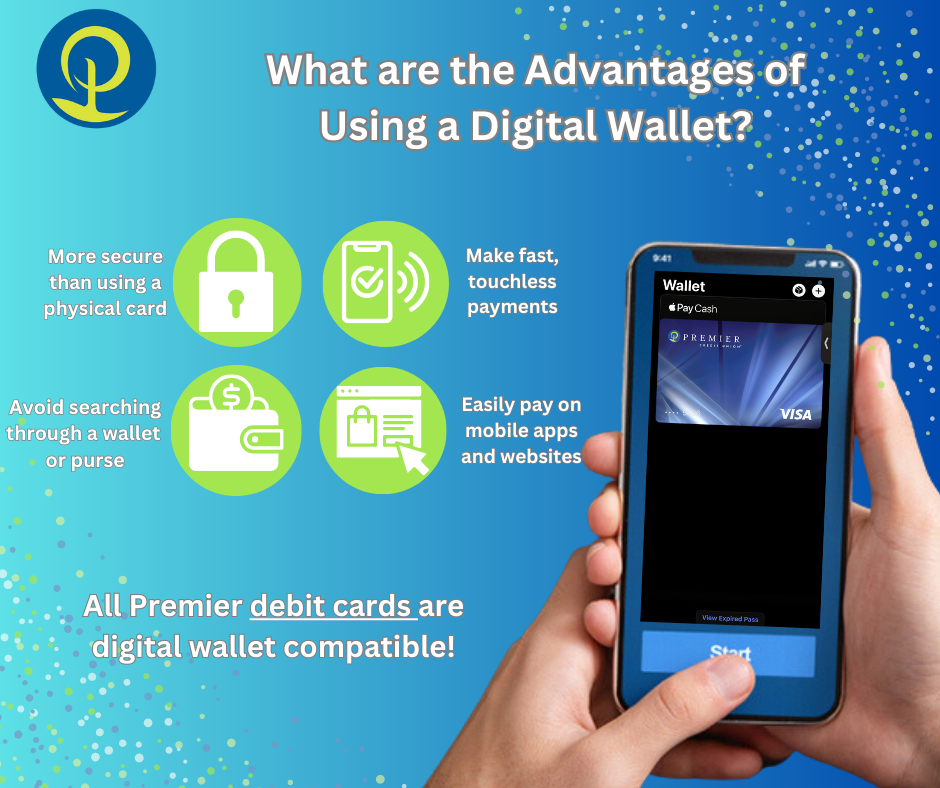 Cybersecurity
Keeping your information safe and secure online is important now more than ever. Here are some resources and tips to keep you protected:
Bill Pay
For information regarding our Bill Pay program please use the informational link below:
Student Loans
Pursuing a college education is a great investment in your future. The time, money and effort you spend on your education will provide you with opportunities for expanded career choices and greater earning potential.
Tools and Tips to Help Minimize Borrowing
Take advantage of Iowa Student Loan's free Planning Tools and Educational Articles to help students and parents plan to pay for college.
Before applying for a private loan, be sure to complete the FAFSA, or Free Application for Federal Student Aid, first. You should also work with your college financial aid office to explore and exhaust all sources of student financial aid before seeking a private student loan.
View Iowa Student Loan's Planning Tools
View Iowa Student Loan's Educational Articles